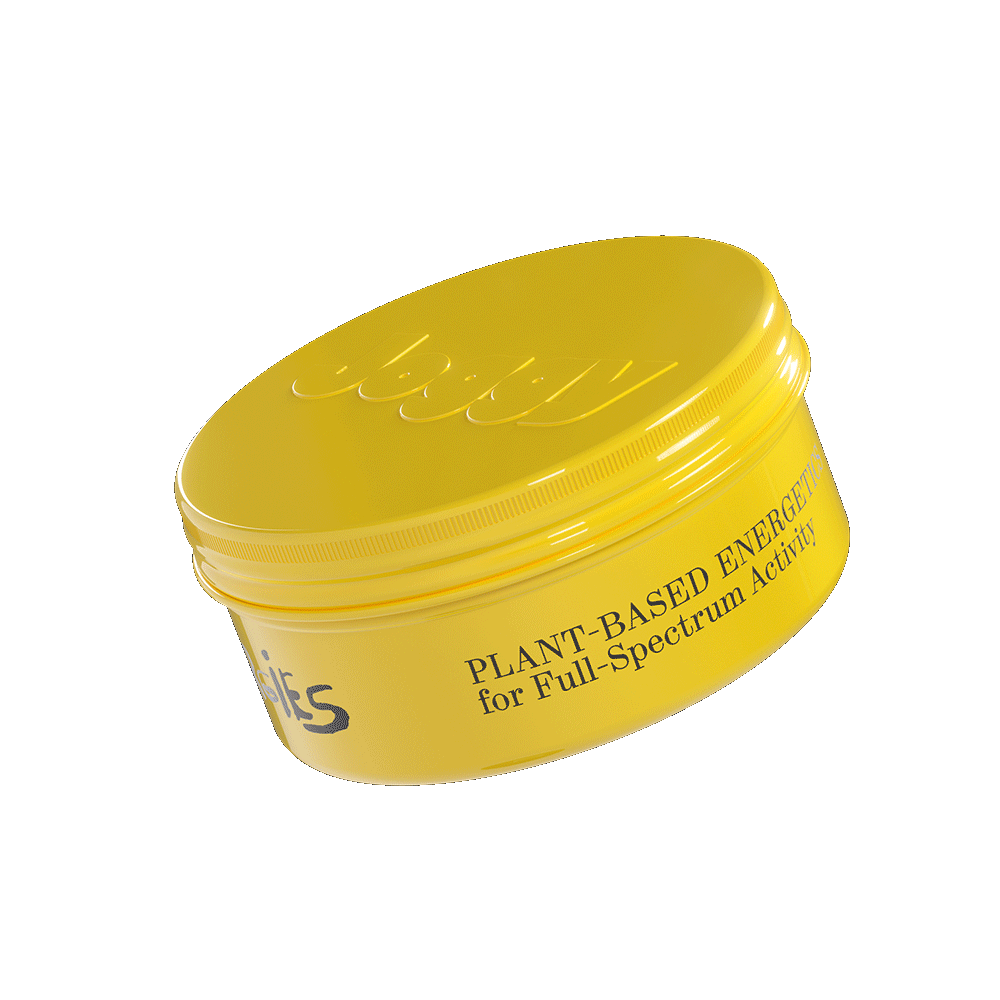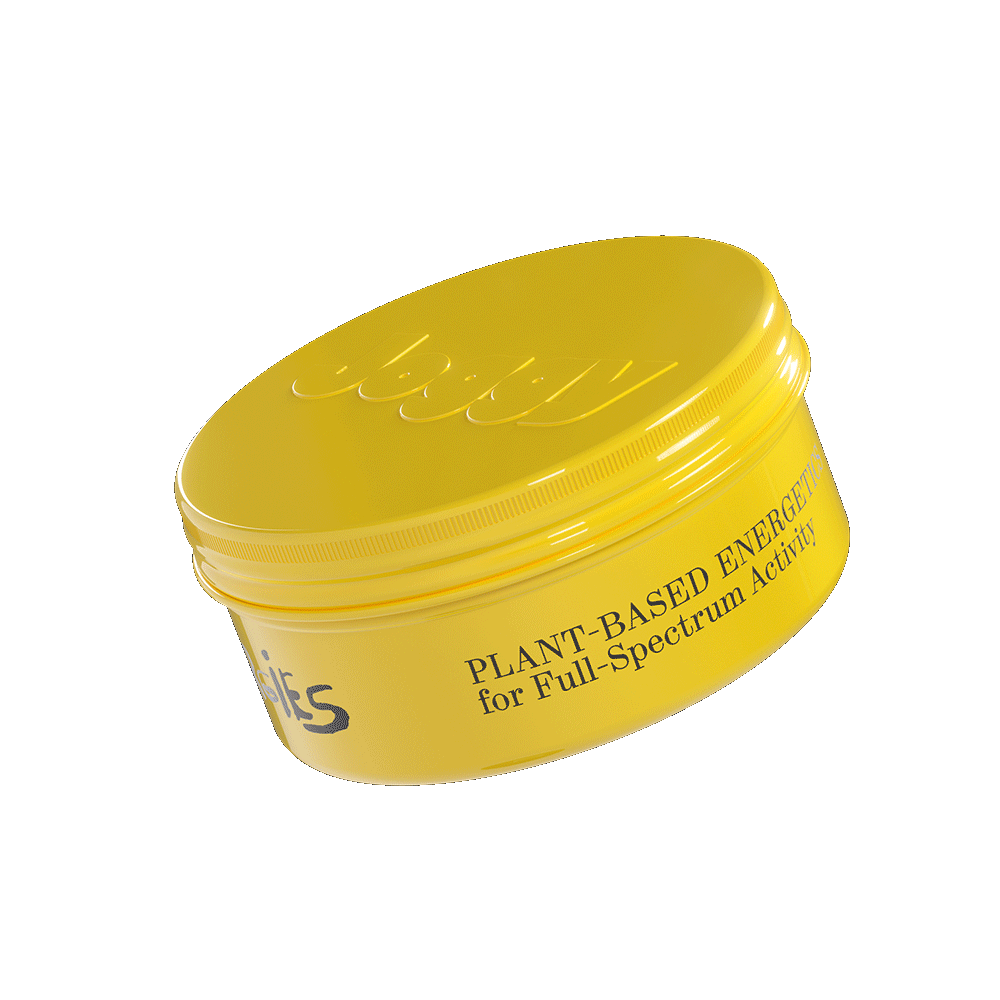 Re-Chargies
A non-drowsy slow-down so you can chill or catch zzz's with total ease.*
Use Re-Chargies to relax + recenter post-workout, take the edge off after a long day, or use as a calming aid before bed.
You may also like
Holiday Kits
Hibiscus Flavored

Includes

 

500 mg CBD per tin, less than 0.3% THC, 20 gummies

  

Vegan • Non-GMO • Low-Calorie • Gluten Free • Soy Free
We could all be sleeping a lot better. For most adults, the recommended number of hours of sleep per night is 7-9. Why? Sleep is the pathway to recording memories, including learning new things. Part of the reason we stink at sleep? We don't have bedtime routines that help us transition from daytime hustle to nighttime chill. Our Re-Chargies help you unwind, recenter, and find a sense of calm before bed without waking up drowsy.   
Use your Gummies to relax + recenter after a long day, swap for that glass of wine, or use as a calming aid before bed.
Recommended Dose: 1 per day (1 gummy = 25 mg)
Full-Spectrum CBD 
Our hero cannabinoid is non-psychoactive, yet promotes that iconic, loose-limbed euphoria known as a runner's high. It also supports pain relief after exercise and helps relieve stress. Full-Spectrum CBD contains multiple, complementary cannabinoids rather than CBD isolate to ensure a balanced, whole-plant extract experience, and encourage a synergistic, fast-acting potency which still meets Federal THC requirements regulations in the US.*
CBN
This cannabinoid is a compound that naturally supports your circadian rhythm without a residual feeling of drowsiness in the morning.* 
CBG
This cannabinoid is a post-workout pain reliever and has anti-inflammatory properties.*
Full Ingredient List
Full spectrum Cannabidiol (CBD) from Hemp Extract (aerial parts), Cane Sugar, Tapioca Syrup, Water, Organic Agar, Organic Locust Bean Gum, Phosphatidylcholine (from sunflower lecithin), Capric/Caprylic Triglycerides, Plant Sterols, Citric Acid Monohydrate, DI-alpha-tocopherol (preservative), Natural Flavors, Natural Colors, Sodium Citrate, Organic Sunflower Lecithin, Sodium Benzoate (preservative), Potassium Sorbate (preservative).


WHAT IT IS
Aluminum Tin

Tissue Paper Liner

Hemp Paper Box
WHY WE CHOSE IT
ALUMINUM 
This package lives many lives before it reaches you. Aluminum is 100% recyclable and can be recycled infinitely. While it's nice to be "recyclable", it's more important to actually get recycled. Did you know 75% of all produced aluminum is still in use today — while only 9% of plastics are recycled? 
PAPER 
We believe in forest stewardship and follow the 3Rs (Reduce, Reuse, Recycle) as a philosophy for material use. We have chosen to reduce our use of paper by engaging alternative hemp waste packaging producers. Hemp is our hero material across many products, and to contribute to the circularity of this product, we use pre-consumer recycled hemp waste shipping and packaging. Hemp is also fully recyclable in your home paper recycling stream. 
HOW TO RECYCLE
Aluminum:

Place

in the recycling bin along with other metal waste.

Paper:

Remove stickers and place in the recycling bin with your other paper waste.
View typical Certificate of Analysis here. 
Warning: Cancer and reproductive harm - www.p65warnings.ca.gov
"I Tried Joggy's Re-Chargies, and I Believe in CBD's Powers Again"
What makes Joggy different?
Lipid Encapsulation Technology
Our proprietary formulation is engineered with a lipid encapsulation for increased bioavailability, solubility + stability throughout digestion. Translation: The lipid encapsulation technology safeguards our active ingredients until they arrive in your small intestine and supports absorption.

How? The lipid encapsulation houses our active ingredients by mimicking your body's cell storage structure without interference from inhospitable conditions found in your gastrointestinal tract (i.e., bile, stomach acids) which can degrade and dilute your Gummy's potency along its journey (to your small intestine where absorption occurs).
Total 5 star reviews: 39
Total 4 star reviews: 9
Total 3 star reviews: 3
Total 2 star reviews: 2
Total 1 star reviews: 1
89%
would recommend this product
I. LOVE. THESE.

Immediately subscribed. These are such an amazing way to wind down at the end of your day.

Great for Post-Run Recovery

I really enjoy having a re-chargie after a run, or even after a long day out. It always helps to calm me down and help me get settled in for the afternoon/evening.

Chewing on two right now

It's all in the title. The perfect companion for a night's deep rest, and lovely the take the edge off after an active run.

extremely well product

i enjoyed using this gummies during my gaming sessions tbh, its helped me focus a bit better and make calculations in gameplays i appreciate. Thank you guys again for creating such a tasty, focus driven product!!
Reviews Loaded
Reviews Added
What is CBG?
This cannabinoid is a post-workout pain reliever.*
What is CBN?
This cannabinoid is a compound that naturally supports your circadian rhythm without a residual feeling of drowsiness in the morning.*
Why should I choose Joggy over other energy supplements?
Joggy is built for pre- and post-workout with the athlete in mind. Our energizing supplements are supercharged to help you go further for longer. Our recovery products are designed to bring you relief after endurance training, but also are a great way to wind down after a long day.*
What sets Joggy apart and makes our products unique is our proprietary CBD delivery system — instead of delivering CBD via traditional means — oil-based — our products are delivered via a water-based, lipid encapsulation delivery system which is 4x more bioavailable.
WHAT TYPE OF BUZZ ARE YOU CHASING?
Joggy Energy

Joggy Energy is a sparkling energy drink with 150mg of jitter-free caffeine from organic guayusa extract. No added sugar, all non-GMO ingredients — just clean, good-for-you energy.

Joy Stick

Full-Spectrum CBD, Arnica, Magnolia + Bergamot soothe your body post-activity. Apply directly to sore or inflamed areas + massage.*